Prof. Raj Chetty, a prominent Harvard economist whose research on social mobility is widely cited, often opens his lectures with a question: What happened to the American Dream? In other words, is the United States still the Land of Opportunity, where anyone can get ahead with a little talent and a lot of hard work?
As an answer, Prof. Chetty shows a study that examined the chance of a child born to parents in the bottom fifth of the income distribution to reach the top fifth when he or she grow up. Comparing his results to those from other countries, he found that the chance is 13.5% for a Canadian child, 11.7% for a child from Denmark and 9% in the UK, but only 7.5% for a child in the US. Which means that your chance of achieving the American dream is almost two times higher if you were born… in Canada.
Like other researchers, Prof. Chetty argues that the steady decline in equality of opportunity in American society adversely affects the mobility of future generations. The graph below, showing the fraction of children who grow up to earn more than their parents, clearly illustrates this trend.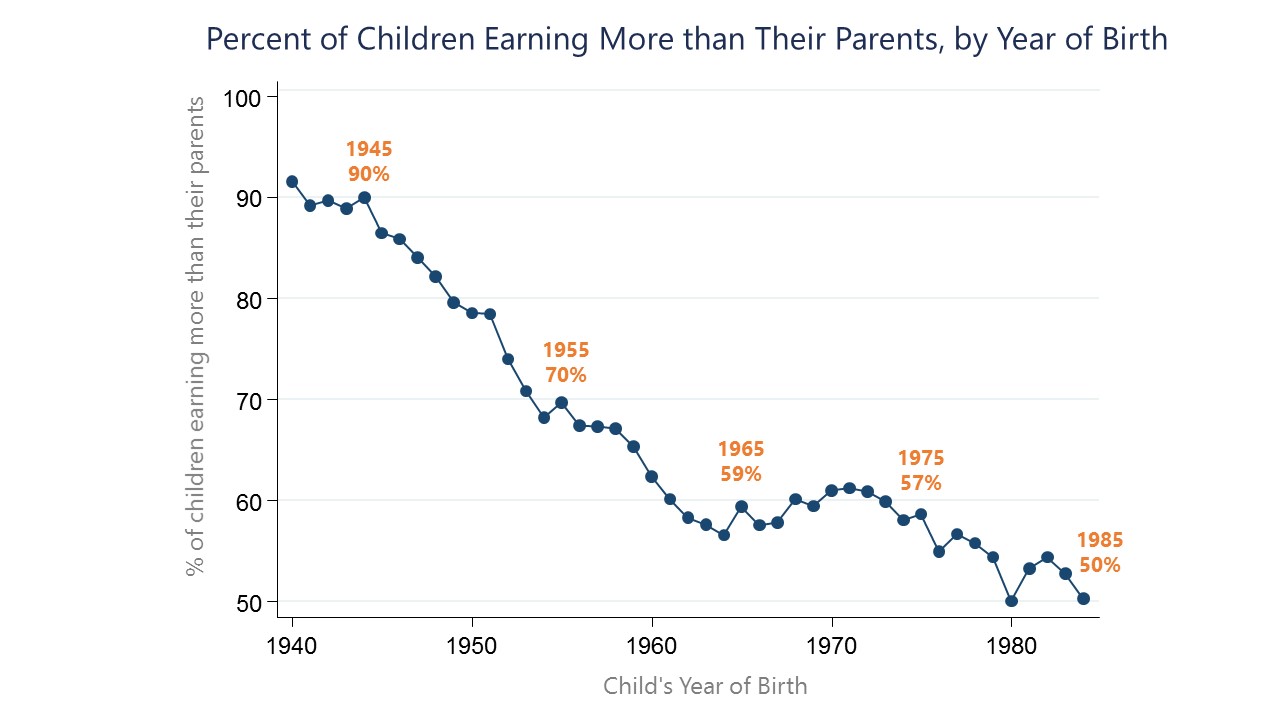 And what about Israel?
In 2017, the Chief Economist at the Ministry of Finance published a report on intergenerational income mobility in Israel – that is, the connection between parents' income and that of their grownup children. The report is based on the same data that Oren Heller uses in his research (see this post).
According to the report, an Israeli child born to parents in the bottom fifth of the income distribution has a chance of 10.5% to reach the top fifth as an adult. We seem to be in good company – between the UK and Denmark.
The following graph also suggests that Israel's situation is more than adequate: it ranks in the top third of the developed countries in inter-generational mobility, between Canada and Australia.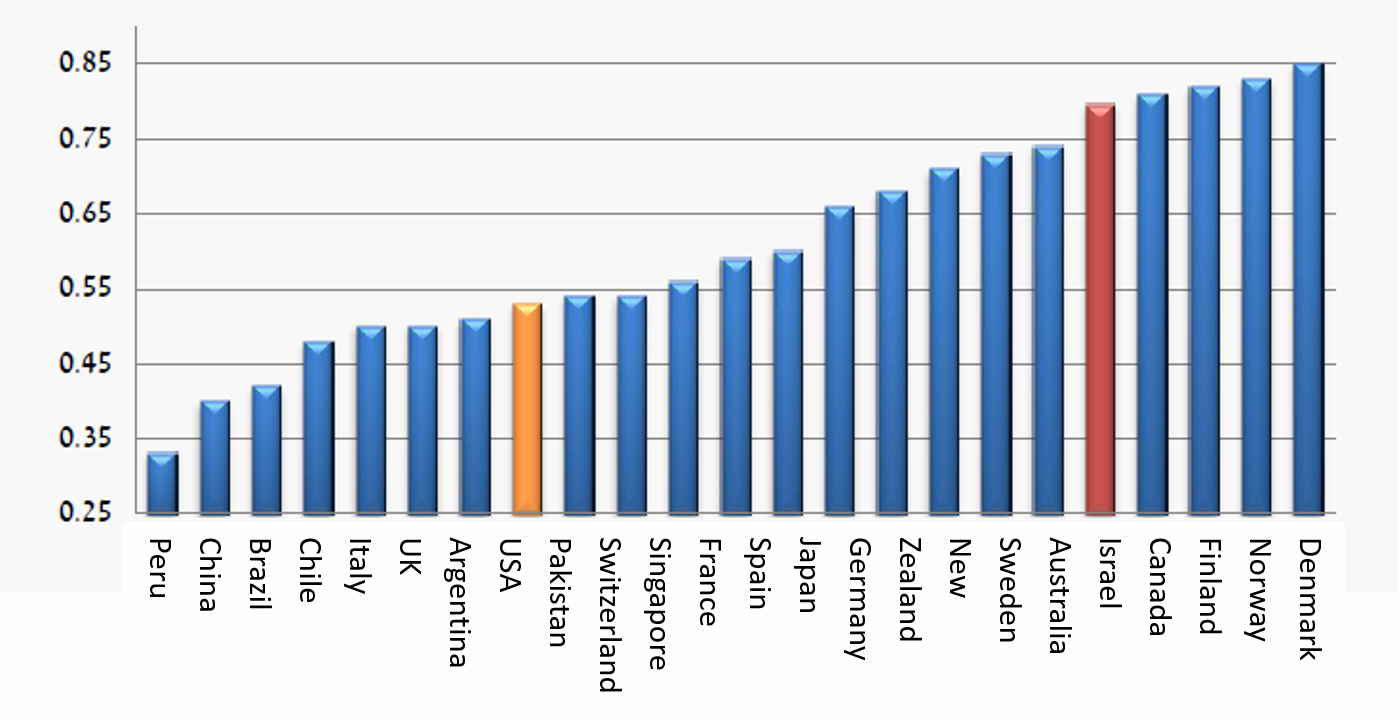 Still, it may be too early to celebrate. We should remember that these figures reflect the income of people who are now in their forties and were born in the 1970's. Why is there reason to believe that the social-economic mobility in Israel has been going down in recent decades? Find out in the next post.